Chubby's twin-turbo VB rebuild
Story by & photos Ashleigh Wilson
It's been more than a decade since Damien 'Chubby' Lowe pulled his notorious tough VB Commodore off the street. Since the first stages of the ground-up rebuild were showcased at MotorEx in 2018, Chubby has been hard at work at Lowe Fabrications working toward the long-awaited unveil and a crack at a Summernats Elite Hall.
The previous combo included ported VN heads, solidCam, Mo TeC 8 throttle-body manifold and a T5 5-speed. "This has all been ditched for a custom twin-throttle-body manifold, T56 6-speed, a Garretrear mount twin-turbo set-up, and a Haltech Nexus computer," Chubby says. "It'll still be a 308."
Chubby's new vision for his re-creation includes a fully-fabbed front end with a double tubular A-arm, an internal sway-bar, and a Kugel Komponents IRS suspension system in the rear. "It will be air bagged all round with a bell crank style bag system in the rear," he says. "The car has been turned into a full chassis car while still retaining factory rails as per engineers request. Lowered sills and a flat floor have all been fabricated with cut outs for an oval exhaust system, so it sits level under the car to maintain 100mm ground clearance."
With a seemingly endless list of custom fab and mods, the Commodore may end up being labelled elite by the judges, but that doesn't mean it won't get a thrashing on the black-top. It's Chubby's willingness to put his top-quality award-winning car on the street that has influenced many modern show cars since the VB was first built in 2000.
"It's never been on a trailer," he says." I think I helped a lot of people to believe that their cars can still be street driven and that undercarriage detail isn't something you need to have a respective show car."
Chubby took the term 'streetable' to a whole new level when he drove the VB 8800-kilometers from Sydney to Perth to attend Motorvation eleven years ago.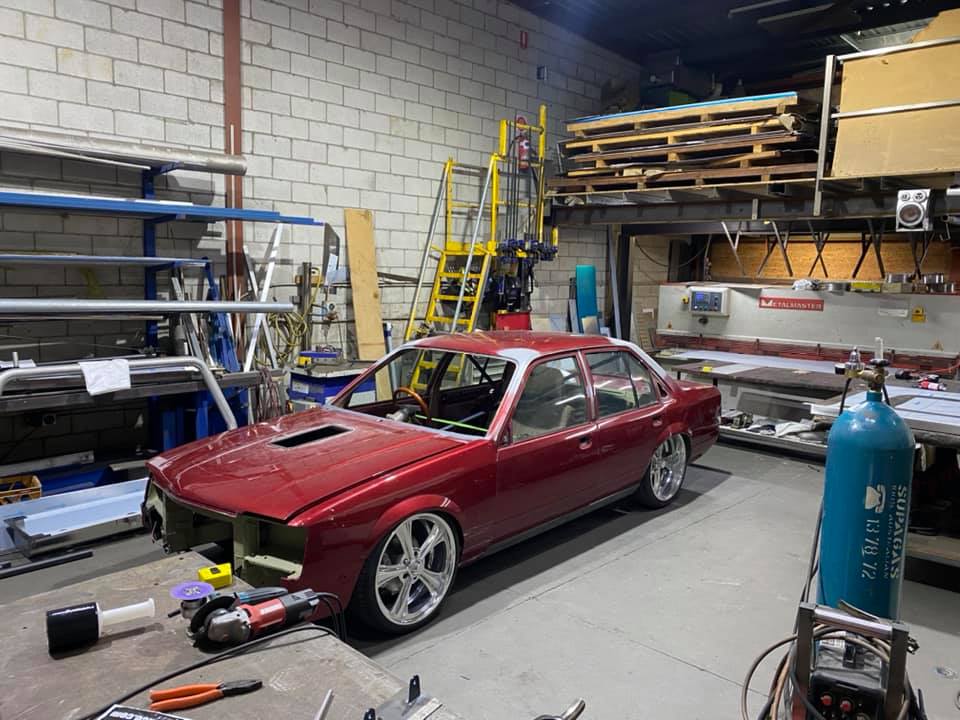 "After winning SummernatsTop Street Car, It was my dream to drive it across the country," he says. "I ran the idea past a few people and they all told me I was going to wreck the car. But I didn't care, I built it to drive it."
They made it to the show without incident, but on the way home hit a pothole with such force that as the car flexed it cracked the paintwork in the engine bay and buckled a wheel.
With the VB sitting half stripped, Chubby focused on his business Lowe Fabrications- which has been churning out high-performance street cars for the last 18-years, and launched his parts store.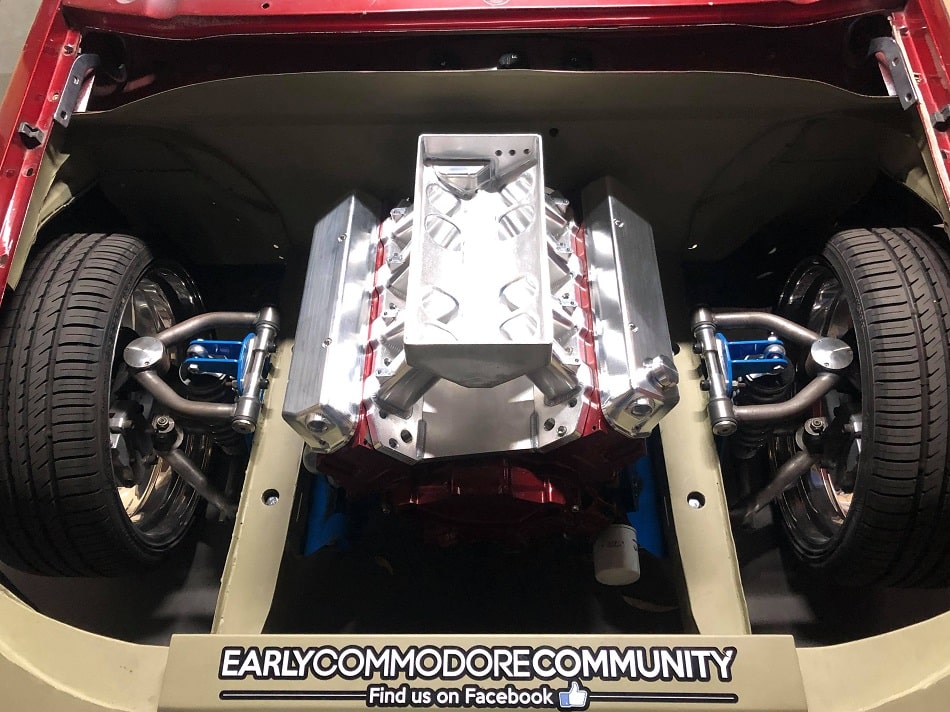 "I set up Chubby's Garage as a retail outlet so I could sell other brands, as well as my own parts that I fab up in my metal shop," he explains. With sales increased over the last 18-months Chubby has been able to double his stock and product range. "I'm trying to create a one-stop-shop for Commodores!"
With no shortage on parts or talent Chubby has been cracked into his second VB project, building a Commodore for his dad, Peter. "Dad had a VB, 308 4-speed back in the '80s. It was one of the first commodore on the Street Machine team and the first car he entered in Summernats back in '88," he says. "I found a rusted-out shell for sale and thought I'd build that for dad as a thank you for everything he's done for me. Hopefully he can drive it to the next Summernats."