21/12/2020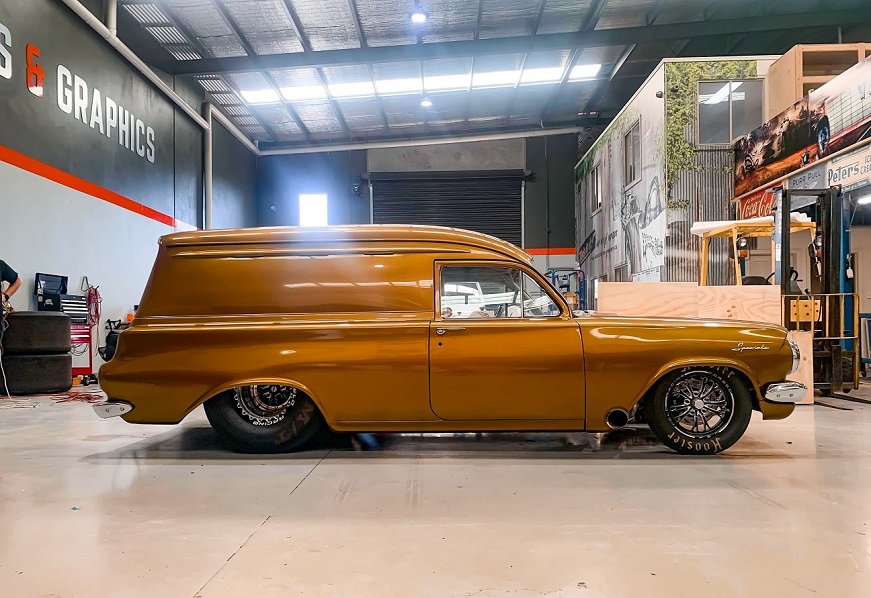 MATT CZERNY, VINYL WRAPS & GRAPHICS - EH BUILD
Story & Photo's by Ashleigh Wilson
Matt Czerny from Vinyl Wraps & Graphics made waves when his incredible work on WARBIRD, Castlemaine Rod Shop's killer XP Falcon, was unveiled to the world. After winning Best Overall Design at SEMA in 2017 for his realistic war-torn graphics Matt has continued to produce jaw dropping work and has now turned his attention to his own build, a 1964 EH Panel Van.
"It's crazy, it's out of control! It's a fully barred-out drag car," he said. "It has a 622-cube aspirated big-block that's making just on 1400 horsepower. It's got a set of big tyres under it and a killer Powerglide in it. We should run low eights."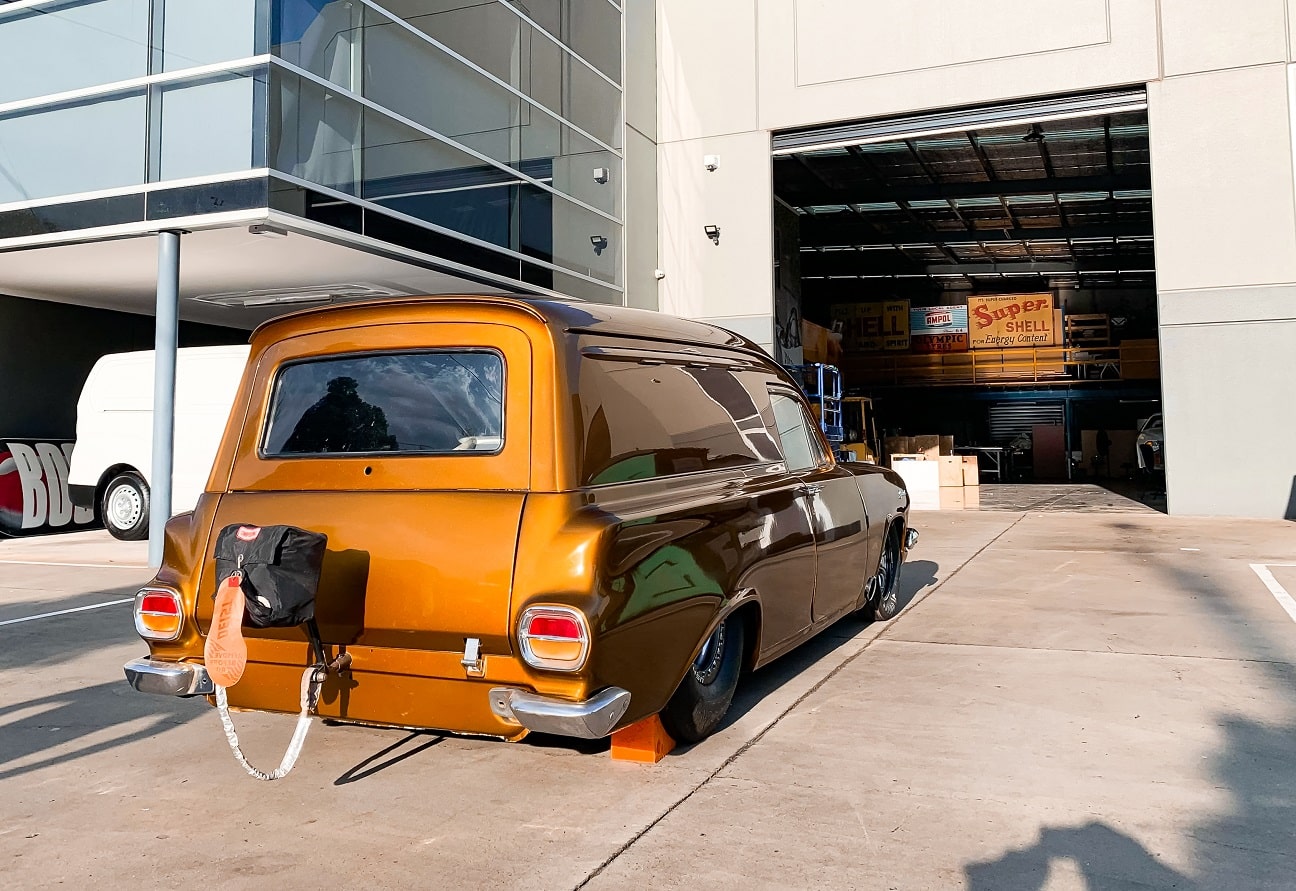 The holden was bought as an unfinished project car in 2017 as a bare shell with no front or rear end. With the build and wiring now nearly complete Matt is now focused on producing a show-quality car worthy of the elite hall.
"The plan is to unveil it at Summernats next year and go for Grand Champ," he said. "I want to build a cover car. Every year at Summernats I'm in the hall looking at how cars have been wired, finished, and trimmed. The good thing about the panel van is the way the roll cage sits it's tidy and tight, you can't see any of the bars."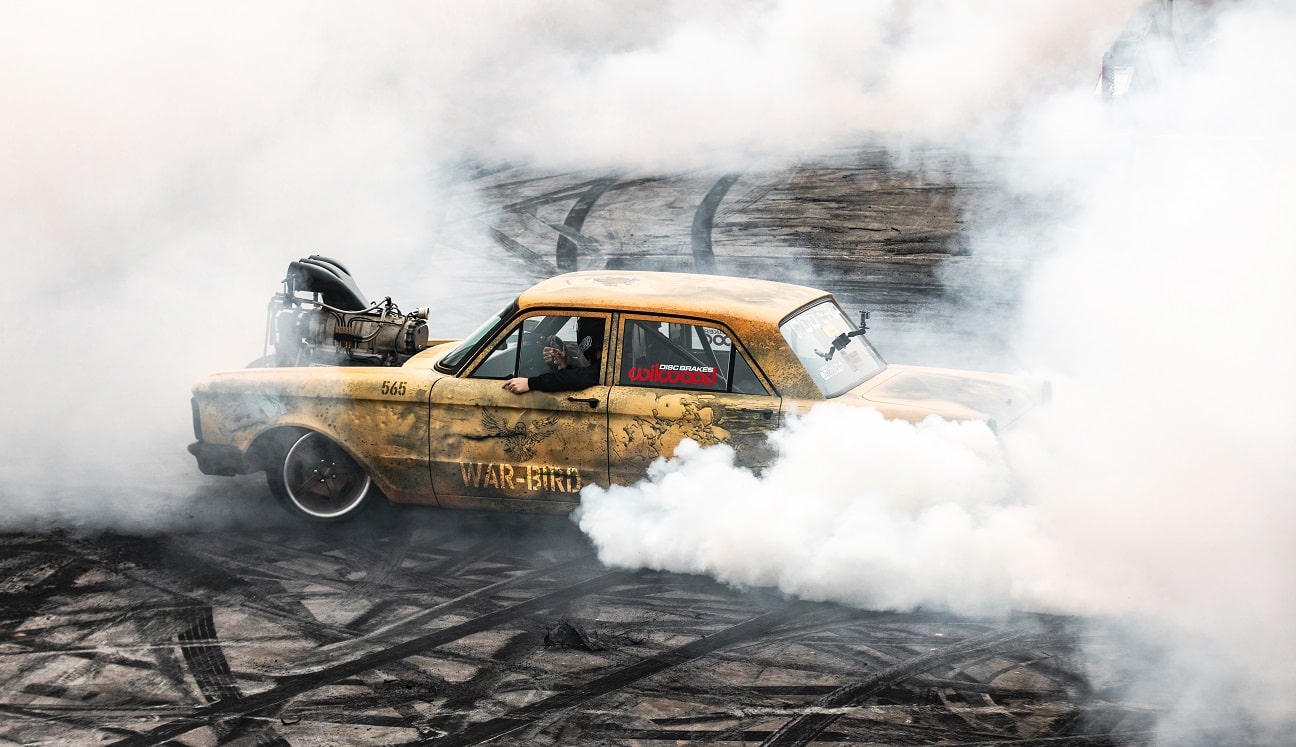 The crew at Vinyl Wraps & Graphics have been on the grind as many Victorians have been using their extra time in lockdown to finish projects and refine their rebuilds and restorations. One build that's undergone a facelift is Jack Danaher's 55' Chevy doorslammer. "That car made this business what it is today," Matt explained. "We wrapped it in a rusty scheme back in 2012 and it blew the internet up. It looked like it'd sat under a gumtree all its life, but it did five seconds on the quarter." With a new owner and new vision, Matt reinvented the Chev by adding a digitally printed grille and matte charcoal with red and black iridescent colours for a tough modern look.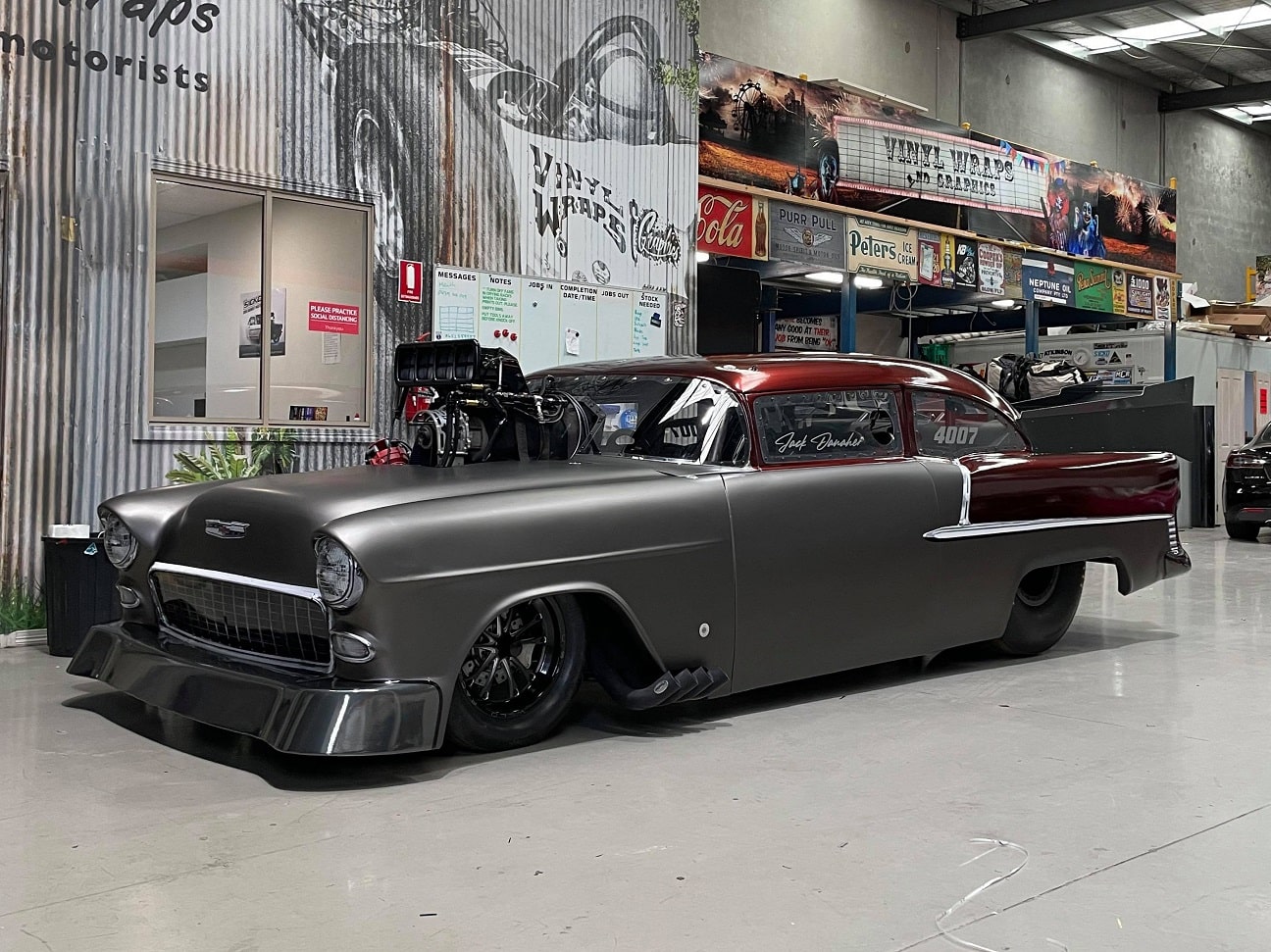 If getting the EH finished for a crack at the Summernats sword and to compete in the Outlaw Aspirates class in Street Machine Drag Challenged in 2021 wasn't enough, Matt is awaiting delivery of his latest purchase, a 632ci big-block dragster which he is planning on racing at Westernnationals in Perth next year.